Our Flower & Gift Shop
Shop Now
Our Staff
Our staff's commitment to you

Our staff is committed to providing support, compassion, information, and direction as needed to all members of our community, their families, and friends who are dealing with loss and grief.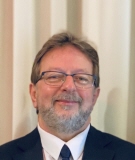 Samuel Hall
Owner/Funeral Director
Samuel Hall, a life-long New Castle resident, has been serving area families for nearly 40 years. Sam graduated from Chrysler High School and from the Indiana College of Mortuary Science in. In addition, Sam is a graduate of the Henry County Academy for Community Leadership. Sam has chaired and served on the board of directors for numerous local civic clubs and non profit organizations. Sam is a member of the First Baptist Church in New Castle, Indiana. Sam served six years in the Army National Guard as a Sergeant.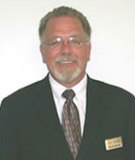 Michael Ragan
Funeral Director
Michael Ragan is also a graduate of Tri High School and the Mid America College of Funeral Service. Mike has twenty years of experience in the funeral service industry. In addition, Mike is a United States Army Veteran. He attends the South Memorial Drive Church of God. Mike resides in New Castle with his wife, the former Bobi Raines. Mike has three children, Morgan, Michael II and Nikki. He also has four grandsons.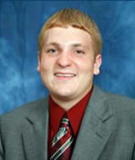 Gary Hall
Funeral Director
Gary Hall was born in New Castle. He is a graduate of Greenfield Central High School and Vincennes University's Mortuary Science Program. He completed his internship at Erlewein Mortuary in Greenfield and then returned to New Castle to work with his family. Gary is an Eagle Scout. He is involved in Boy Scouts of America as a leader. He is also a member of the Lions Club and an active member and youth leader at Park Chapel Christian Church in Greenfield.